1 August 2021 
Dante continues to excel in his gundog training and reports are that he is quite the consummate hunter.  I can't wait to visit him in due course to see how he's progressed.
27TH JUNE 2021
For information on available puppies please contact via this website

 


 
FEBRUARY 2019
 Inishstorm Spinoni aren't what's known as 'sofa dogs'.  They are essentially a working gundog and certainly have the genes to do well in this with the right training.  They can make great companions too, but require stimulation to keep them enjoying life.  They won't do well being left to their own devices all day whilst their owners work, but can fit well into family life if their owners give them the mental stimulation their need.
NEWS IN NOVEMBER 2018
Inishstorm Vincenzo ('ENZO') achieved his Qualifying Certificate under the Irish Kennel Club Rules.  This is the Irish equivalent of the Show Gundog Working Certificate as awarded by the GB Kennel Club.  This is testamount again that our Spinoni have a strong work ethic and are bred to do a day's work.   I am immensely proud of the fact that so far 3 of our Spinoni have achieved this; my foundation bitch Bonnie Rock at Inishstorm ('DARCEY'), her daughter Inishstorm Vittoria ('TORI') and now her son  (litter brother to Tori)  ENZO.
OCTOBER 2018
After a long journey to Italy and a holiday, I am pleased to announce the arrival of a new addition to the Inishstorm Team.  Dante as he is known, brings new working genes to the future breeding plans from an Italian kennel known for producing quality dogs.  It is a great honour to be approved to bring Dante back to Northern Ireland.  
February 2018
A photo of Inishstorm Massimo ('Massi') out hunting with his owner Jonathan and French Hunters.  A fabulous home where Massi is worked and loved by his human family here in Ireland.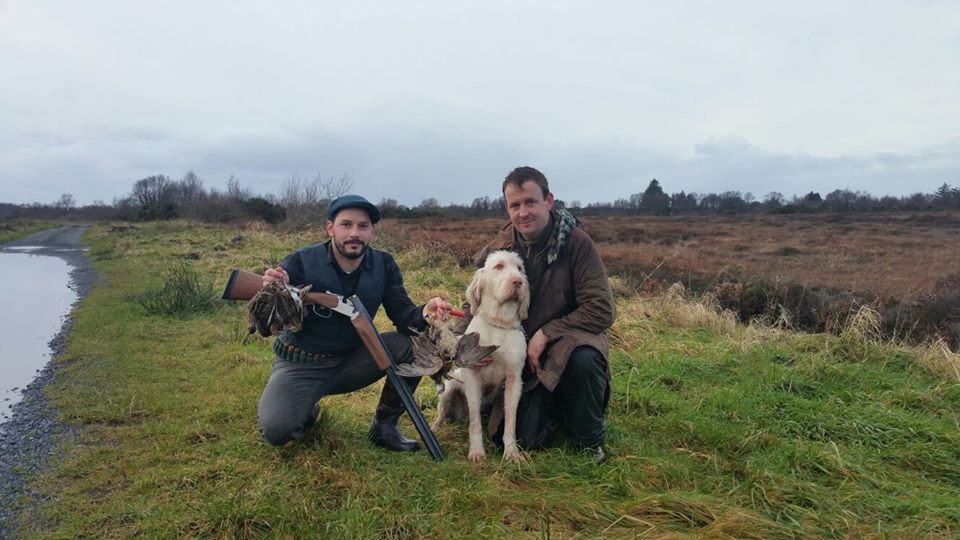 You are visitor number: 191