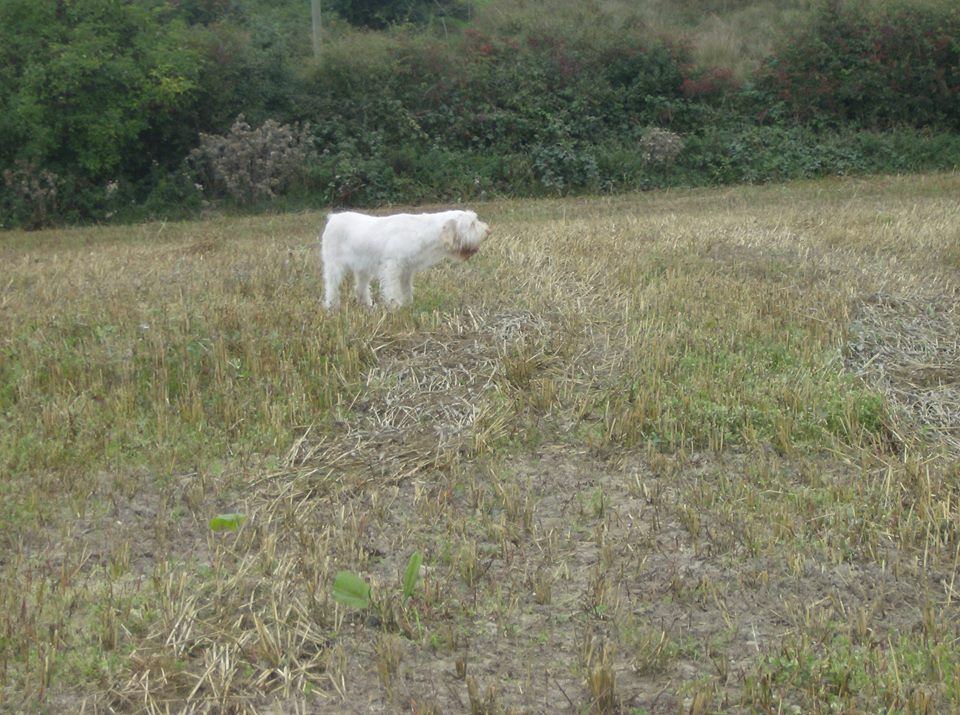 IR. CH., IR. SH. CH. INISHSTORM VITTORIA  IR. JNR. CH. ("TORI") 
2 CACIBs/3 RES CACIBs,    
 
(Achieved her Working Gundog Certificate at an Open Field Trial in Gortin, Northern Ireland aged 26 months) She has also been granted her FCI Working Class Certificate that allows her to be entered into the Working Class at FCI Int. Shows.
Date of Birth: 26 July 2011
 COI:       2.1% over 12 generations (5 generations are complete) - The level of inbreeding
 
Height at Withers: 62cms
 
Weight:    29KG
 
Teeth:   42 scissor bite - complete dentition
 
Hips:   8:6
 
Elbows:  0:0
 
Eye Test:  Clear of Hereditary Cataracts/Entropion/Ectropion (June 2014)
 
Cerebellar Ataxia Results: Clear Test Results on 16th April 2015
IR CH./IR SH. CH. INISHSTORM VITTORIA JNR CH.
Sh.Ch, Adinas Mandriano at Valabeau

Sh.Ch. Brody Dal Podere Antico at Wynsett

Sunsanna Donatella of Adinas

Epithelium Oracolo with Wynsett

Bannonbrig Painted Lady of Boxlock

Sh.Ch.Fernando Laerzio by Inostricani

Gorgeous Gussie by Bannonbrig

Ir Ch/Ir Sh Ch Bonnie Rock at Inishstorm

It.Ch. Abs Giasone Dei Pedrazzini

It. Lavoro Ch. Rip Umago Del Brenton

Ir.Sh.Ch. Spino del Leircote
You are visitor number: 103